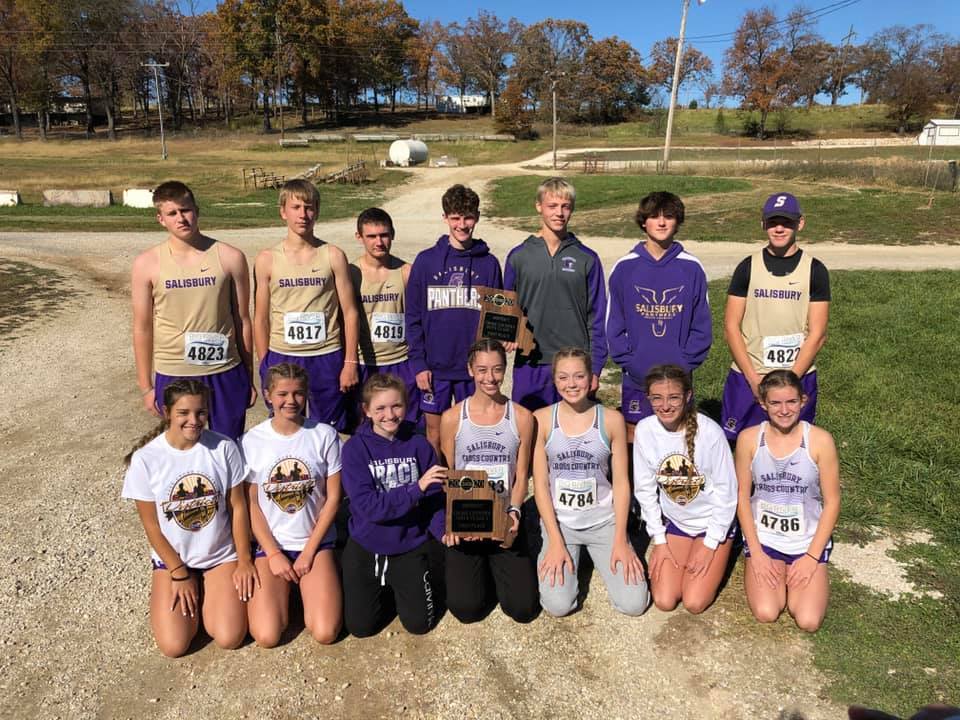 Salisbury HS Cross Country Teams Advance to State Meet
Jason Haines
Thursday, November 05, 2020
On Saturday, October 31, the Salisbury High School Cross Country Teams took part in the Class 1 District Meet held at Bowling Green Fairgrounds. The Lady Panther and Panther Teams each captured a 1st Place finish as teams and individual places of:
Girls:
2nd Place- Kjirsten Guilford
3rd Place- Shelby West
4th Place- Carissa Knight
Boys:
1st Place- Ethan Hamilton
2nd Place- Andrew Ricketts
4th Place- Emry Gutz
5th Place- Braden Sloan
12th Place- Drake Morrison
The State Meet will take place on Saturday, November 7, at Gans Creek Cross Country Course in Columbia. Spectators are limited and more information can be found on the following website:
2020 Cross Country Championship Information

Best of luck on Saturday to all our runners!!!