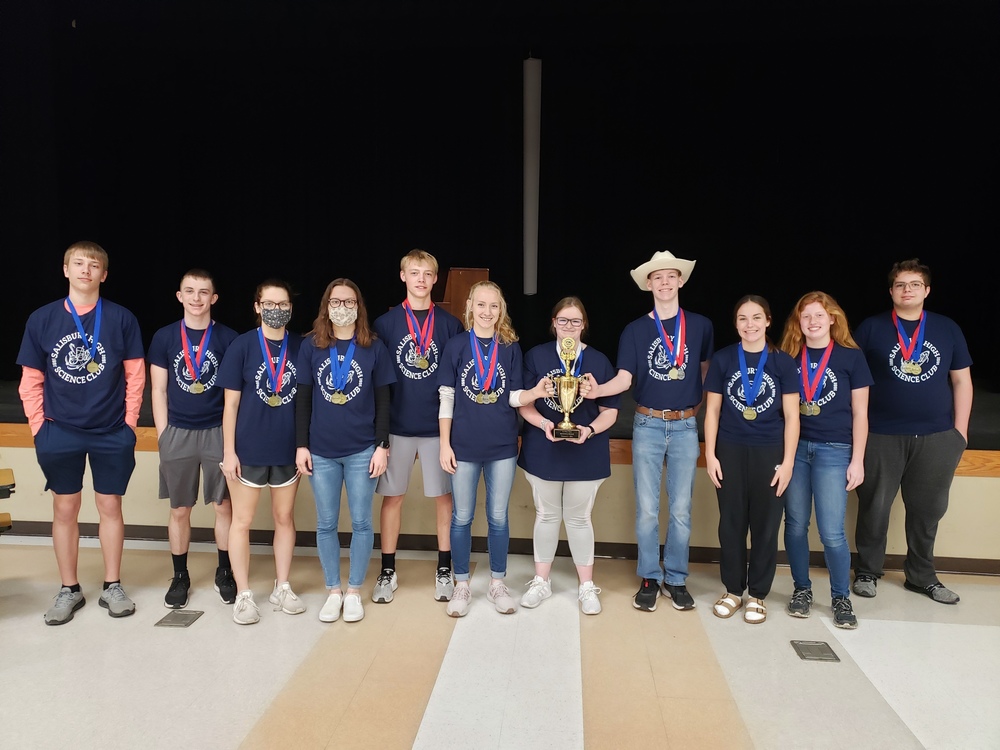 Science Olympiad goes to State!
Dawn Jenkins
Thursday, April 15, 2021
Congratulations to the SHS Science Olympiad for their awesome performance at State! They placed 17th out of 42 teams in the State tournament. Top 10 finishers included:
Kate Kottman and Mason Duncan 7th in Geologic Mapping
Kate Kottman and Brea Haines 9th in Forensics
Kate Kottman and Andrew Ricketts 10th in Water Quality
And.....Kate Kottman and Emry Gutz tied for 4th in state for Write it CAD it!
Great Job!