Join the Salisbury FFA Alumni & Supporters for the annual Blue Jacket Dinner & Dance. This fundraiser directly supports local FFA members. Save the date for November 9!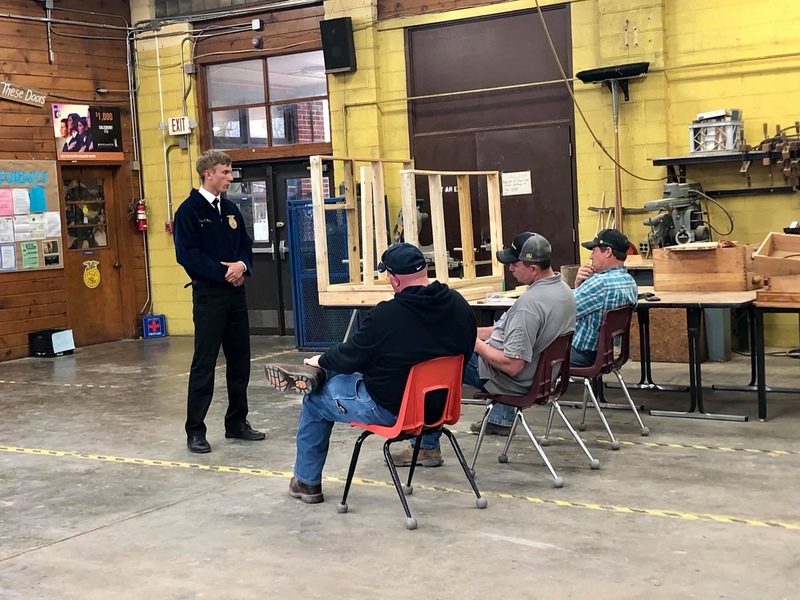 The Alumni held a mock interview night for FFA members applying for chapter office. The evening helped FFA members better prepare for interview questions.
Many plaques in the FFA history room were broken or in need of repair. The Salisbury FFA Alumni worked with Swallow Trophy to repair and recreate plaques.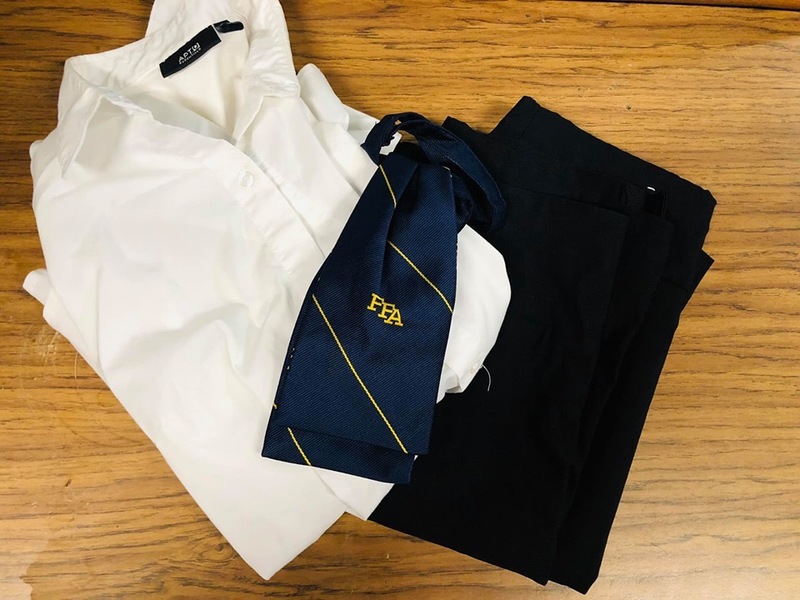 Students in need of official dress items like a white button up shirt, black skirt, black slacks or black skirts can now obtain the items cost-free thanks to the Salisbury FFA Alumni.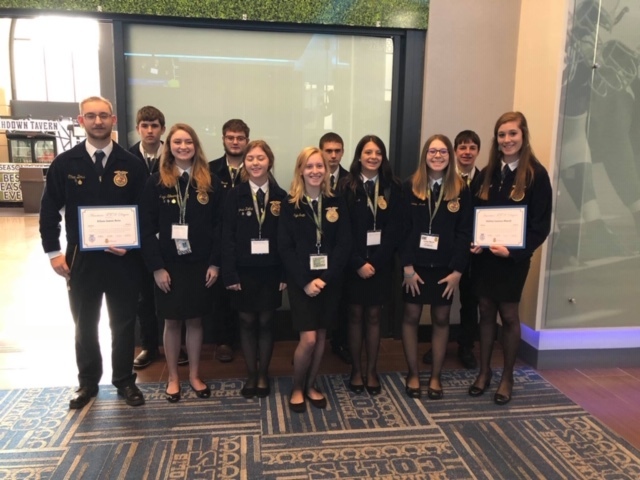 The FFA Alumni provided $100 with a matching $100 by the chapter to cover the costs of National FFA Convention for each delegate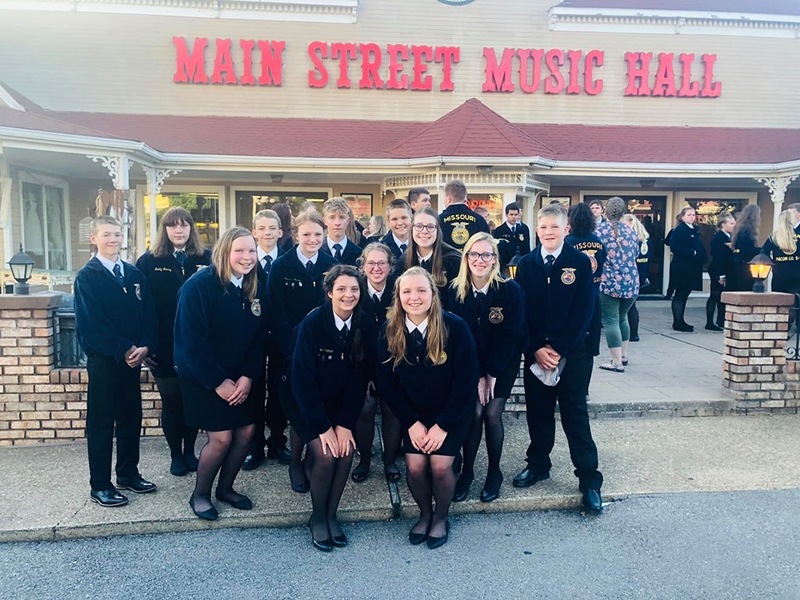 Twelve FFA members were provided $70 scholarships to cover half the cost of attending FFA Camp. These scholarships allowed students to travel to the Lake of the Ozarks and experience camp for the first time.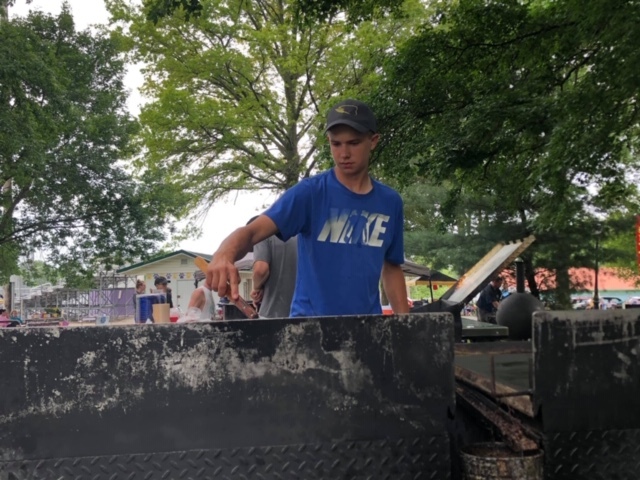 The Salisbury FFA Alumni and Supporters hosted a concession stand with chapter members at the annual Antique Tractor Pull.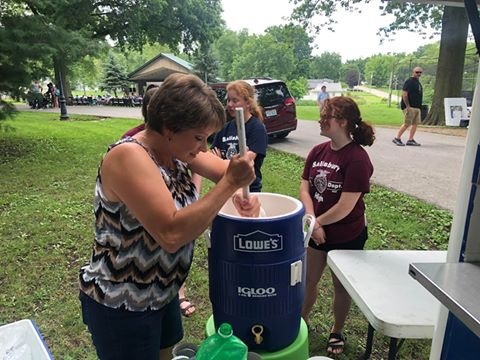 The Salisbury FFA Chapter collaborated with the Salisbury FFA Alumni and Supporters to offer concessions at the annual Steak Festival.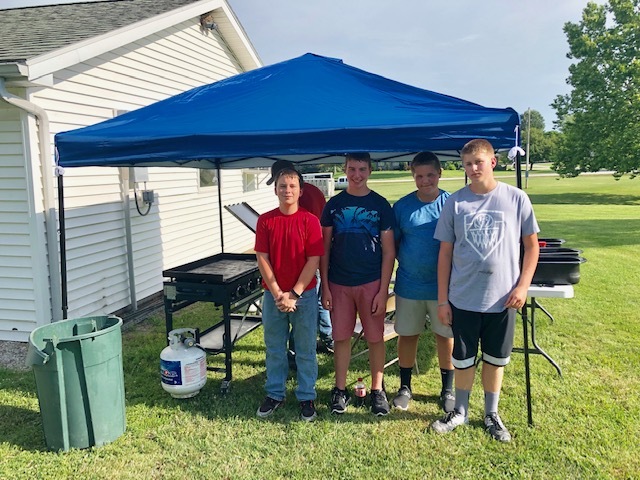 Tent donation: Two canopies allowed grillers to prepare food in a cool area during summer concession stands. The Alumni purchased the canopies for chapter members and they have been used at the Salisbury Steak Festival and Antique Tractor Pull.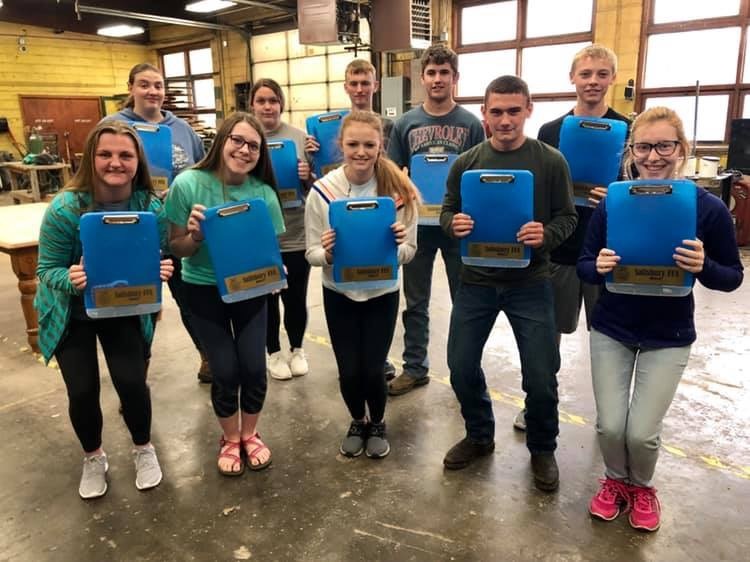 Clipboard donation: The Alumni purchased much-needed clipboards for the chapter to be used at Career Development Events. The 20 blue clip boards include custom gold decals with the Salisbury FFA Chapter name and number and storage sections.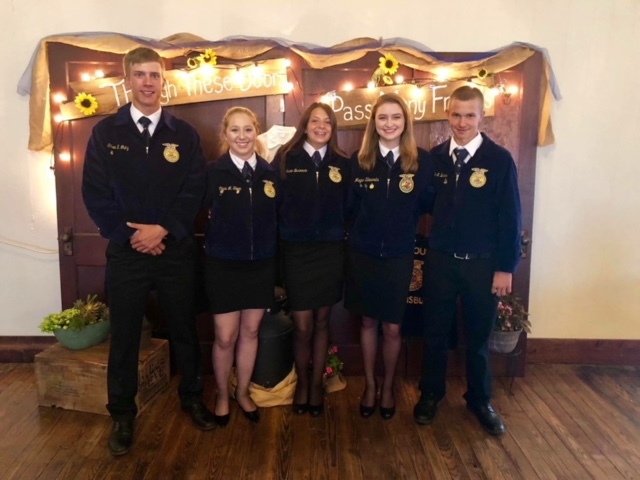 The annual Blue Jacket Dinner and Dance fundraiser.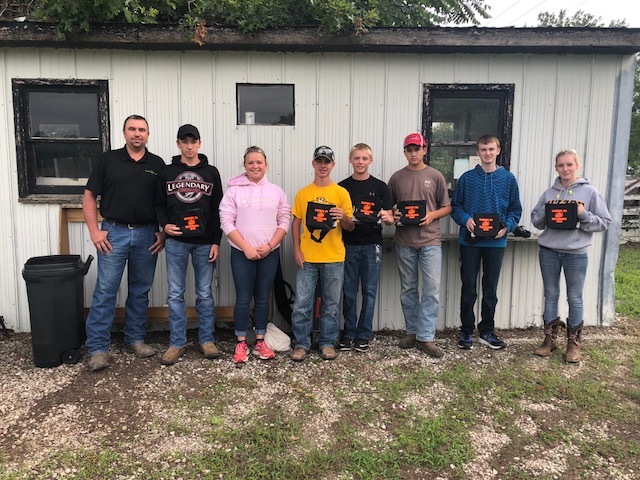 Salisbury FFA Alumni and Supporters Russ Stundebeck presents donated trap shooting belts to the Salisbury FFA Chapter Trap Shooting Team.